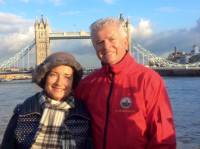 My name is Oksana Mader. My husband Peter and I live in Benalmadena for many years. I have discovered the wonderful art of patchwork in 2012. Since then I've won the first prize in the category" My first quilt " at the ArtQuilt Festival in Birmingham ( Great Britain) After my victory I' ve been invited to display my work "Kaleidoscope of my Life&Love" at the Alexandra Palace in London and later at the Royal Hall Harrogate International Centre.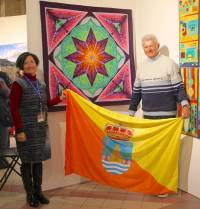 The City Council of Benalmádena and we ( my husband and I ) have organized The First International Exhibition of ArtQuilts and Patchwork. This exhibition have passed in Castle BIL -BIL in September 1-11, 2017.
The motto of the exhibit is: "Making the World a better place with Art!".
We have invited patchwork artists from England, Russia, Ukraine, Spain and Germany. The artists not only have exhibited their art, but also have donated some of their masterpieces towards charity. Their works were not only showned at the exhibition, but also partially exhibited at a charity auction in favor of the hospice Cudeca (CUDECA HOSPICE BENALMÁDENA), which is also in our city.